The Basics Coverage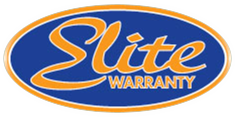 Essential Component Coverage
$0 Deductible, Day One Coverage, Includes most makes and models (Commercial Vehicles excluded), Valid in all 50 states & Canada. Includes:
• Roadside Assistance
• Windshield Repair
• Paintless Dent Repair
• Tire & Wheel Road Hazard Coverage
• Optional Key/Remote Replacement
Roadside Assistance
Valid for the term of the contract.
EMERGENCY ROADSIDE ASSISTANCE :
• Towing Assistance
• Jump Start Assistance
• Flat Tire Assistance (using your inflated spare)
• Out of Fuel Assistance (cost of fuel is extra)
• Lock-Out Assistance (key cutting/replacement is extra)
For Roadside Assistance call 1-866-908-5766.
Windshield Repair (Not available in Kansas)
Covers the cost of repairs to the front windshield of minor chips and cracks caused by rocks or other propelled road debris.
Paintless Dent Repair
Paintless Dent Repair is a process that uses specialized tools to gently push the dented metal back to its original form. This removes dings and minor dents without harming a Vehicle's factory finish. Dents or dings that are not repairable using this process are not covered.
Tire & Wheel (Rim) Road Hazard Coverage
Coverage for the repair or replacement of the Vehicle's tires and wheels which become unserviceable due to Road Hazard while operating vehicle on public streets and in a legal manner.
Optional Key / Remote Replacement (Not available in Wyoming)
The Optional Key / Remote Replacement coverage will pay the reasonable repair / replacement cost in the event the key / remote is lost, stolen or destroyed. Some limitations do apply. Refer to The Basics contract for complete terms and conditions.
View our other coverage plans