GAP Coverage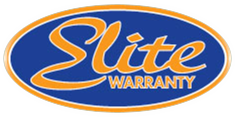 Protect Your Investment
If you experience a total loss to your vehicle, will your primary auto insurance settlement provide you enough money to pay off your car loan or lease? Most auto policies only cover the actual cash value of your vehicle, leaving you responsible for the difference.
What is GAP?
Guaranteed Asset Protection (GAP): GAP protects against financial loss in the event your vehicle is damaged beyond repair (totaled) or stolen and never recovered. With GAP, the difference between the market value and the loan balance is covered.
Why Purchase Elite GAP Coverage?
Elite GAP Coverage from Elite Warranty, Inc can not only protect you from a loss when your vehicle is stolen or totaled, but also:
• Protects your credit rating
• Provides increased peace of mind
• Is fully refundable for the first 30 days if there is no loss
• Is available for loans up to 130% of NADA retail value
• Is also available for Branded Title Vehicles
• Will pay up to $50,000 ($5,000 on Branded Title Vehicles)
• Covers up to $1,000 of your insurance deductible

This is a general outline of GAP Coverage. Please refer to Elite GAP Addendum from Elite Warranty, Inc for complete details.
View our other coverage plans