Superior Coverage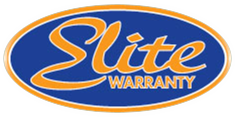 The Superior Plan will cover any vehicle component that is covered by the original vehicle manufacturers' warranty, except for the Exclusions and items not covered listed on the vehicle service contact and items listed below:
• Normal Maintenance Service
• Any Body Parts
• Any Tune-up Item

Please refer to Elite Warranty vehicle service contract for a listing of Exclusions, items not covered and the complete terms and provisions.
Roadside Assistance
Valid for the full term of this contract.
EMERGENCY ROADSIDE ASSISTANCE :
• Towing Assistance
• Jump Start
• Flat Tire Assistance (using your inflated spare)
• Fuel (cost of fuel is extra)
• Lock-Out Assistance (key cutting/replacement is extra)
For Roadside Assistance call 1-866-908-5766.

The Superior Plan is for most passenger vehicles with 75,000 miles or less and 6 model years or less.
View our other coverage plans