Premium Coverage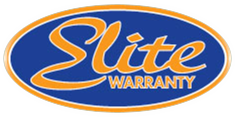 Engine
All internally lubricated parts including: pistons, piston rings and pins, crankshaft and main bearings, connecting rods and rod bearings, camshaft and bearings, oil pump, timing chain and/or gears, rocker arms, valves, valve springs, seats and guides, valve pushrods and lifters. The engine block, cylinder head, and rotary housing are covered only if damaged by an internally lubricated part. Seals and gaskets are covered when replaced in conjunction with covered repairs.
Transmission-Transaxle
All internally lubricated parts in the transmission-transaxle case, torque converter and constant velocity joints. The transmission case is covered only when damaged by an internally lubricated part.
Four Wheel Drive
All internal lubricated parts of transfer case and differential (front and rear), axle shafts, wheel bearings and constant velocity joints. The differential housing is covered only if damaged by an internally lubricated part. (4x4 option must be selected for this coverage).
Steering
All internal lubricated parts of manual and power steering gear housing and power steering pump.
Seals & Gaskets
Cylinder head gaskets and intake manifold gaskets. All other seals and gaskets are covered only in conjunction with a covered repair.
Fuel System
Fuel injection nozzles, fuel pump and fuel pressure regulator. (Does not include fuel injection pump).
Cooling System
Water pump, thermostat, electrical radiator fan motor and fan clutch.
Air Conditioner
Compressor, compressor clutch, clutch bearing (does not include air conditioning evacuation or recharge).
Electrical
Alternator, starter motor and voltage regulator.
Lifted Vehicle (Optional Coverage)
Over-sized tires up to 37 inches and lift kits up to 7.5 inches are allowed if Lifted Vehicle Option is selected.
Roadside Assistance
Roadside Assistance: Valid for the first year.
FOR EMERGENCY ROADSIDE ASSISTANCE: CALL 866-908-5766
Towing Assistance, Jump Start, Flat Tire Assistance, Fuel, Lock-Out Assistance.
Premium Plus (Optional Coverage)
The above coverage, plus: Master Electronic Control Module, Power Window Motor, Power Door Lock Actuator & associated hand operated switches, Power Seat Motor, Radiator, Heater Core, Upper & Lower Control Arms, Control Arm Shafts and Bushings, Torsion Bars, Master Brake Cylinder, Disc Brake Caliper & Wheel Cylinders, Rental Reimbursement of $40 per day, 1 day for every 8 hours of published industry standard time of an approved repair up to 6 days max, Roadside Assistance for the term of the contract.

The Premium Plan is for most passenger vehicles with 120,000 miles or less.