Certified Pre-Owned Coverage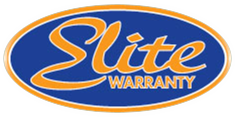 The Certified Pre-Owned Plan has a $200 deductible per incident, begins on day one and covers any vehicle component that is covered by the original vehicle manufacturers' warranty, except for the Exclusions and Items Not Covered listed on the vehicle service contact and items listed below:
• Normal Maintenance Service
• Any Body Parts
• Any Tune-up Item

Please refer to the Certified Pre-Owned vehicle service contract for a listing of Exclusions, items not covered and the complete terms and provisions.
Roadside Assistance
Valid for the 12 months / 12,000 miles.
EMERGENCY ROADSIDE ASSISTANCE :
• Towing Assistance
• Jump Start Assistance
• Flat Tire Assistance (using your inflated spare)
• Out of Fuel Assistance (cost of fuel is extra)
• Lock-Out Assistance (key cutting/replacement is extra)
For Roadside Assistance call 1-866-908-5766.

The Certified Pre-Owned Plan is included at no cost to you by your dealer on qualified vehicles. Most passenger vehicles with 125,000 miles or less and 10 model years or less that have passed the comprehensive, independent Certified Pre-Owned Inspection certification can qualify for this plan. Does not include commercial use vehicles.
View our other coverage plans